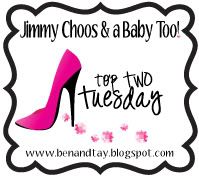 I love JimmyChoos & A Baby Too's blog. She just started doing Top Two Tuesdays so I wanna play. This week it's TV shows.

1.) Big Brother since season 2. I can't wait for summer and BB to start.

2.) Grey's Anatomy. Seriously?!

Running a close third..... Gossip Girl... where have you been all my life Chuck Bass?